Charles R. Young, D.P.M.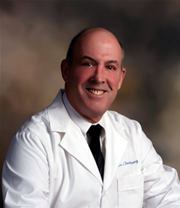 EDUCATION
Wayne State University and Oakland University
PROFESSIONAL EDUCATION
Ohio College of Podiatric Medicine, Cleveland, OH (1967-1971)
Degree: Doctor of Podiatric Medicine, D.P.M.
POST GRADUATE EDUCATION
Two year residency program in medical and surgical podiatric medicine, Warren Memorial Hospital, Warren, MI
CERTIFICATION/FELLOWSHIPS
Diplomate, American Podiatric Medical Specialties Board - Podiatric Surgery
Diplomate, American Podiatric Medical Specialties Board - Primary Care
Fellow, American College of Foot and Ankle Surgeons
CMET Board Certified Wound Care
Fellow, American Professional Wound Care Association
PROFESSIONAL ASSOCIATION MEMBERSHIPS
American Podiatric Medical Association
Michigan Podiatric Medical Association
American Diabetes Association Council on Foot Care
CURRENT APPOINTMENTS
Adjunct Professor in Department of Clinical Medicine at the Ohio College of Podiatric Medicine
Co-Director of Podiatric Clinic at Botsford Hospital
Teaching Staff Member of Residents at Botsford Hospital
Clinical Assistant Professor, Michigan State University - College of Osteopathic Medicine
HONORS
Member, Phi Delta National Honor Society
Past President, Southeast Division of the Michigan Podiatric Medical Association
Frequent Lecturer, various Podiatric Professional Seminars and Meetings
Author, Numerous Published Professional Articles, a Surgical Instructional Video Tape, and a Textbook on Podiatric Practice.
Past Co-Team Podiatrist, Detroit Express Soccer Team, N.A.S.L. and A.S.L.
Copyright © 2019 The Foot Care Institute of Michigan. All rights reserved.
Web Site Design & Maintained by Physician WebPages